Agrotop to present double-decker poultry houses at AgriLink 2017
Agrotop will display advanced prefabricated double-decker poultry houses at the AgriLink 2017 agribusiness exhibition, which will take place October 5-7, 2017 in Manila, Philippines.
The Bitrade Company will represent Agrotop at the show. Agrotop together with Bitrade offer full turnkey solutions for all forms of poultry and pig sheds. AgriLink visitors are invited to booth 201-102# to learn more about Agrotop's full range of solutions for livestock construction projects.
Agrotop and Bitrade are successfully marketing the innovative double-decker sheds in the Philippines. These sheds are an ideal solution when land is expensive or when permits to grow are limited.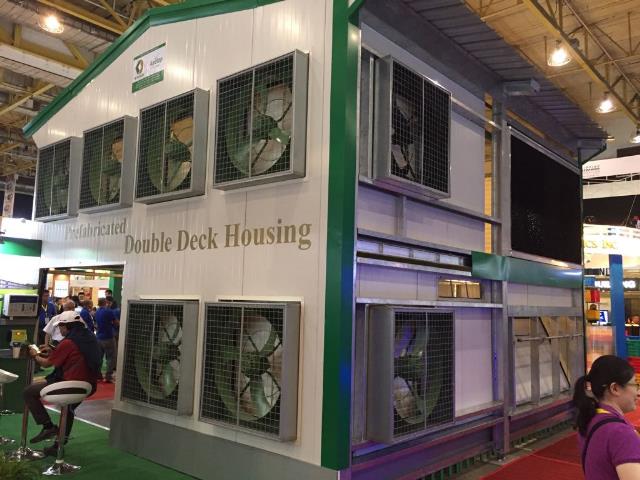 By using double-decker houses, the farmer can grow twice the number of chickens in the same space. Taking into account infrastructure and other costs, the investment in the shed and equipment per bird is similar to the cost in a single storey building. A separate controller operates each floor independently, so it is no harder to grow than in a single level shed. Typically, 100,000 birds can be grown in such a double-decker house.
"We have witnessed growing interest in Agrotop's services in South-East Asia in general and in the Philippines in particular," said Gavriel Pelleg, Agrotop's CMO and founding partner. "During the recent visit of a delegation headed by Bitrade, Agrotop signed new contracts with local customers and, together with Bitrade, we intend to expand our presence in the fast-growing Philippine market even more in the near future."
Agrotop has already completed several successful major poultry and pig projects in the region, including in Australia, New Zealand, India, Japan, Vietnam, China and the Philippines.