Cages and Colonies
Knowing how to optimize a table egg production system for today's trends is the key for success.
Growing chickens for their eggs is one of the oldest forms of agriculture. The egg is an excellent natural, healthy source of protein, and an important commodity worldwide.
Agrotop has vast experience with all types of growing methods. These can be combined with semi and full automated systems that raise growth efficiency:
micro-climate control

egg handling

manure drying/transportation
This can be done in large integration projects and down to small mobile houses. By combining layer biology knowledge with engineering and cutting-edge technology, Agrotop creates a solution to fit your needs.
Efficient use of space
Agrotop' s houses can accommodate up to 12 tiers of enriched layer colonies. This allows up to 250,000 birds in an area of only 2,000sqm, according to the strict European regulations for animal welfare.
Business Oriented
We have experience integrating all aspects required to reach perfect bird conditions and financial results. For example, you can control the amount and size of the eggs in your house. We've done it in over 40 countries. Let us show you how.
Cleaner Eggs
Smart design of the layer growing environment channels the egg out of the laying point, shortening its feces and dirt exposure to a minimum. The design of the ventilation and climate control systems also contribute to a cleaner egg.
Increasing egg mass
Agrotop has successfully showed farmers how to Increase egg mass by up to 1kg per housed layer. This is done through a combination of optimal bird conditions, feeding knowledge and egg breakage reduction technology.
Modern 21st century broiler houses are designed to keep ideal in-house conditions that allow Broilers, raised for commercial meat production, to reach their genetic potential.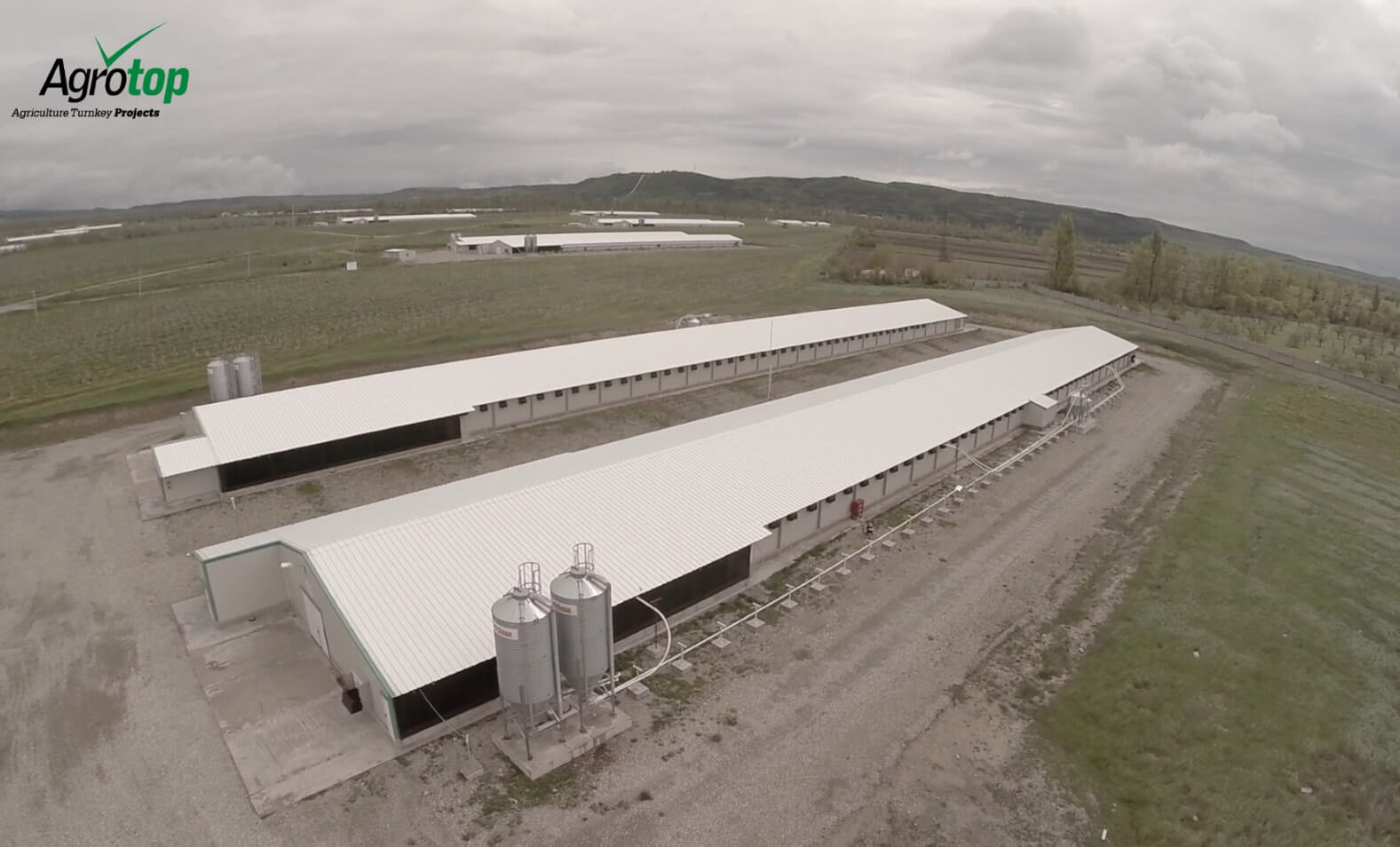 Agrotop has designed and erected partial and full vertical integration projects in several continents, all achieving excellent growth and financial results.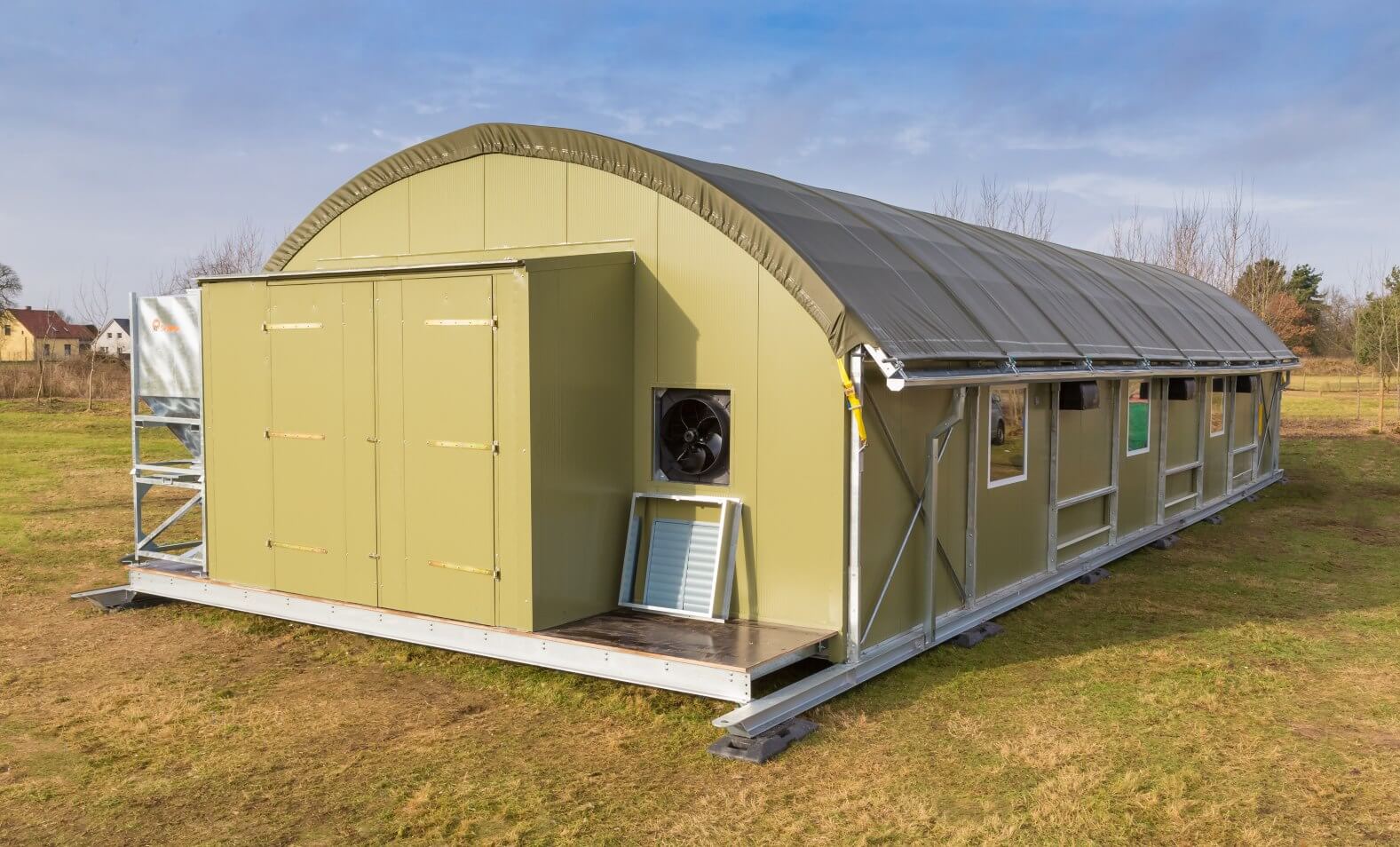 Our mobile houses feature a flexible structure in which all parts and elements are designed for movement. Mobile free range houses are suitable for large integration projects as well as small scale organic farming.