Hatchery
A well-built hatchery is one of first and most important components of a successful poultry project
Best quality chicks are essential for the economic success of any chicken farm. If a batch of hatching eggs is not well monitored and controlled in the hatchery there will be a low percentage of hatched chicks. Those that do hatch may have performance issues throughout the flock.
Agrotop has gained proven experience in building many integrated hatchery projects all over the world. One of our main advantages is that we are not confined to any technology or supplier, but rather design the ideal project to meet the customer's exact needs.
Agrotop has been working for many years with the leading international hatchery equipment companies. We select for our customers the technology that suits them best, based on their needs and the reliability of service in their geographical area.
Agrotop as a one-stop-shop. We can supply and erect the building, then provide and install the equipment. This ensures that the risk and project management costs are substantially reduced. We will design and install the building and equipment as one unit, ensuring that it is built on spec, and that it meets the deadline.
While designing a hatchery we pay special attention to the following:
The integrated project – Size and location of the breeder farms
Modularity – Enabling future extension
Accuracy – Applying the correct level of automation for handling the breeding eggs and chicks
Biosecurity – Ensuring flow of materials and people
Climate control – Design of the ventilation system and control to reach ideal micro-climate
Efficient use of space
Agrotop' s houses can accommodate up to 12 tiers of enriched layer colonies. This allows up to 250,000 birds in an area of only 2,000sqm, according to the strict European regulations for animal welfare.
Business Oriented
We have experience integrating all aspects required to reach perfect bird conditions and financial results. For example, you can control the amount and size of the eggs in your house. We've done it in over 40 countries. Let us show you how.
Cleaner Eggs
Smart design of the layer growing environment channels the egg out of the laying point, shortening its feces and dirt exposure to a minimum. The design of the ventilation and climate control systems also contribute to a cleaner egg.
Increasing egg mass
Agrotop has successfully showed farmers how to Increase egg mass by up to 1kg per housed layer. This is done through a combination of optimal bird conditions, feeding knowledge and egg breakage reduction technology.
Modern 21st century broiler houses are designed to keep ideal in-house conditions that allow Broilers, raised for commercial meat production, to reach their genetic potential.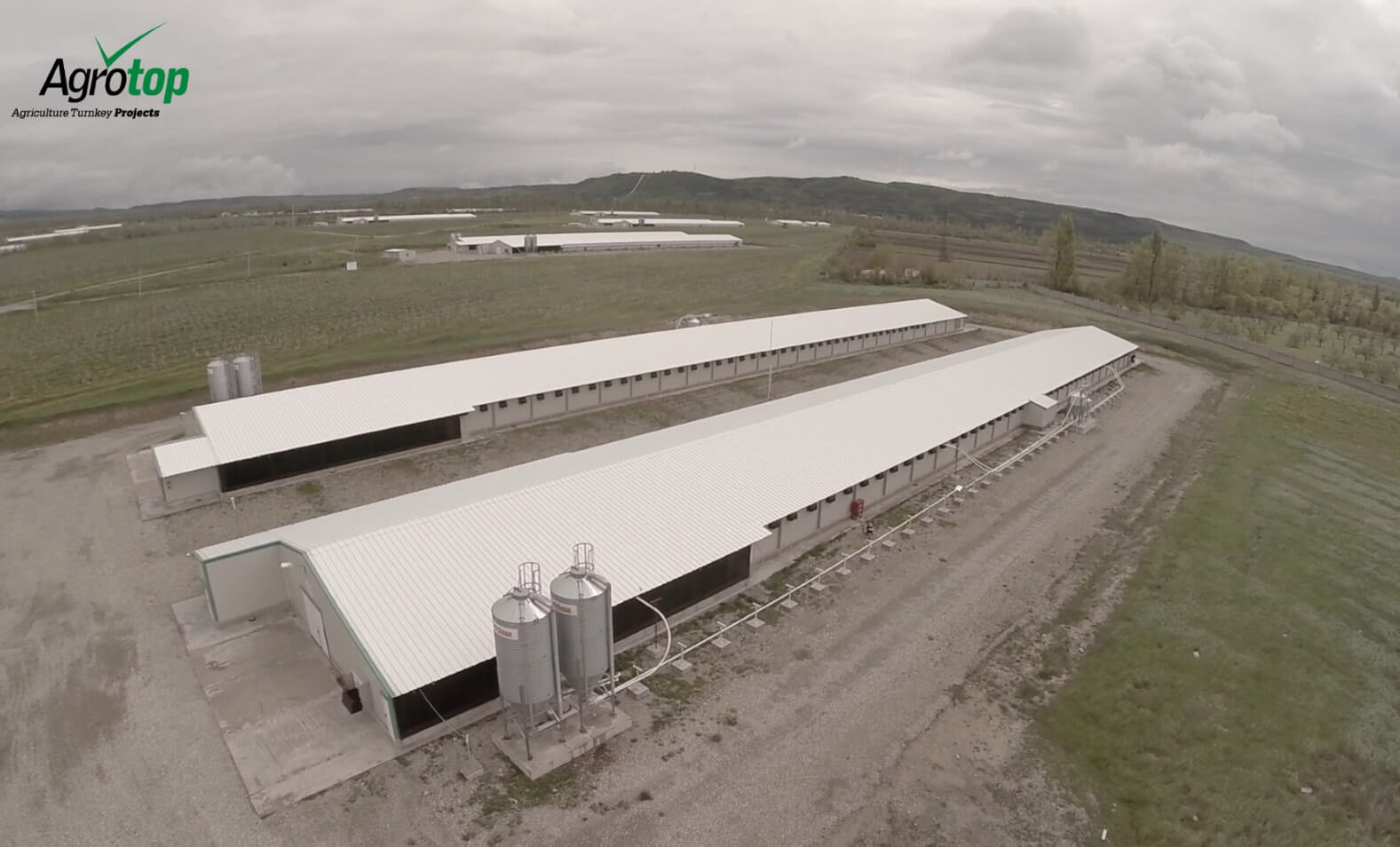 Agrotop has designed and erected partial and full vertical integration projects in several continents, all achieving excellent growth and financial results.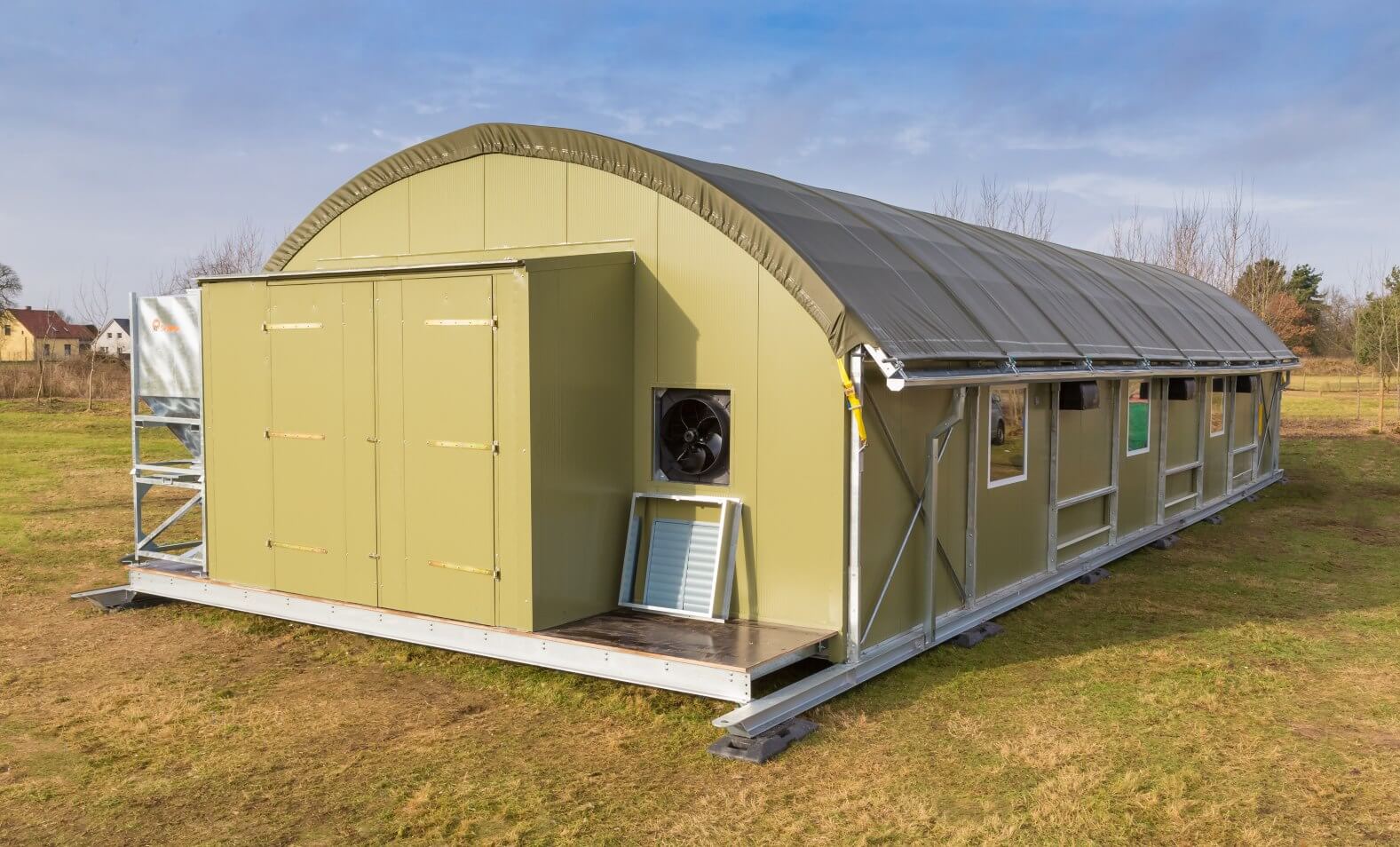 Our mobile houses feature a flexible structure in which all parts and elements are designed for movement. Mobile free range houses are suitable for large integration projects as well as small scale organic farming.