Agrotop. Smart (solutions for) livestock projects.
We provide the full range of services for realizing livestock construction projects, while focusing on our clients visions and maximizing their business results.
Agrotop is more than a construction company. What makes us different?
Our Team
Our experts come from all the fields of livestock farming, from construction and technology to business consultants and farmers. We combine our knowledge to offer unique tailored solutions to each client.
Results driven
Our main focus is the success of our clients. We offer support services for the operational stage of your project, helping you achieve its full potential. Guaranteed
Complete project integrators
We are your one stop shop for livestock projects. We offer all or part of the services needed to erect and run your project – construction, engineering, green energy, livestock breeding technologies, professional training and more.
Creating the future
We constantly strive to evolve and integrate the newest information and technologies into our projects. Our designs for the "Poultry house of the future" have won several awards and were erected in Israel and China. Our projects implement green energy and are at the forefront of livestock growth efficiency.
Poultry meat production is fast a growing business worldwide. Modern 21st century broiler houses are designed to keep ideal in-house conditions that allow Broilers, raised for commercial meat production, to reach their genetic potential. Broilers reach maturity within a short 5-6 weeks but results are very sensitive to growth conditions. It is crucial to understand how Broiler biology integrates with engineering and technology in order to provide the perfect solution for your needs.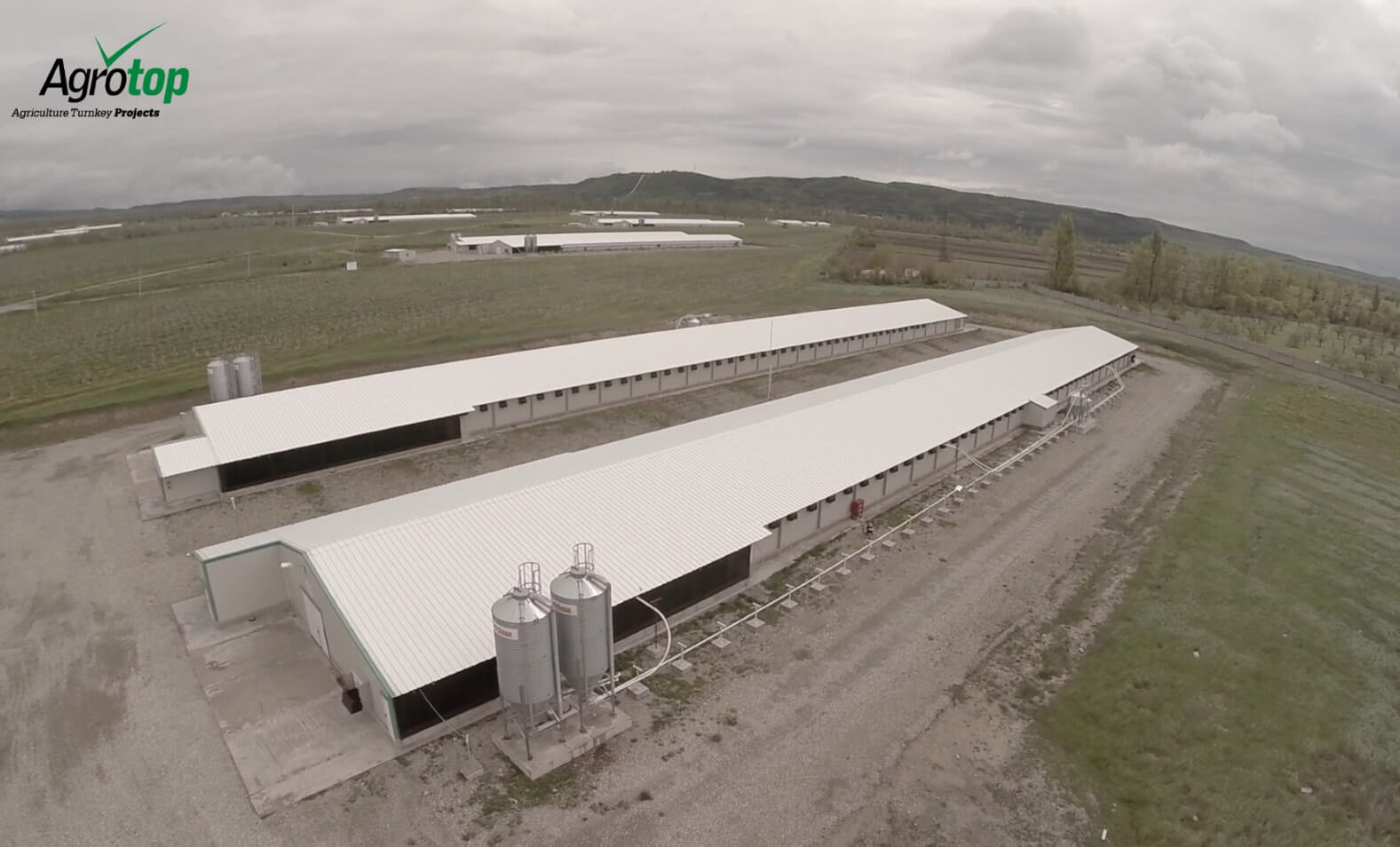 A full vertical integration poultry project integrates all of the production chain, from seed to final product. It may include grain fields, pullet houses, breeding farms, a hatchery, broiler farms and agro-industry sites – such as a meat processing plant, grain elevator and feed mill. A full or partial poultry vertical integration can be a perfect solution in certain markets to reduce operational costs, self-supply a certain product that is unavailable, or achieve a higher quality final product for a competitive edge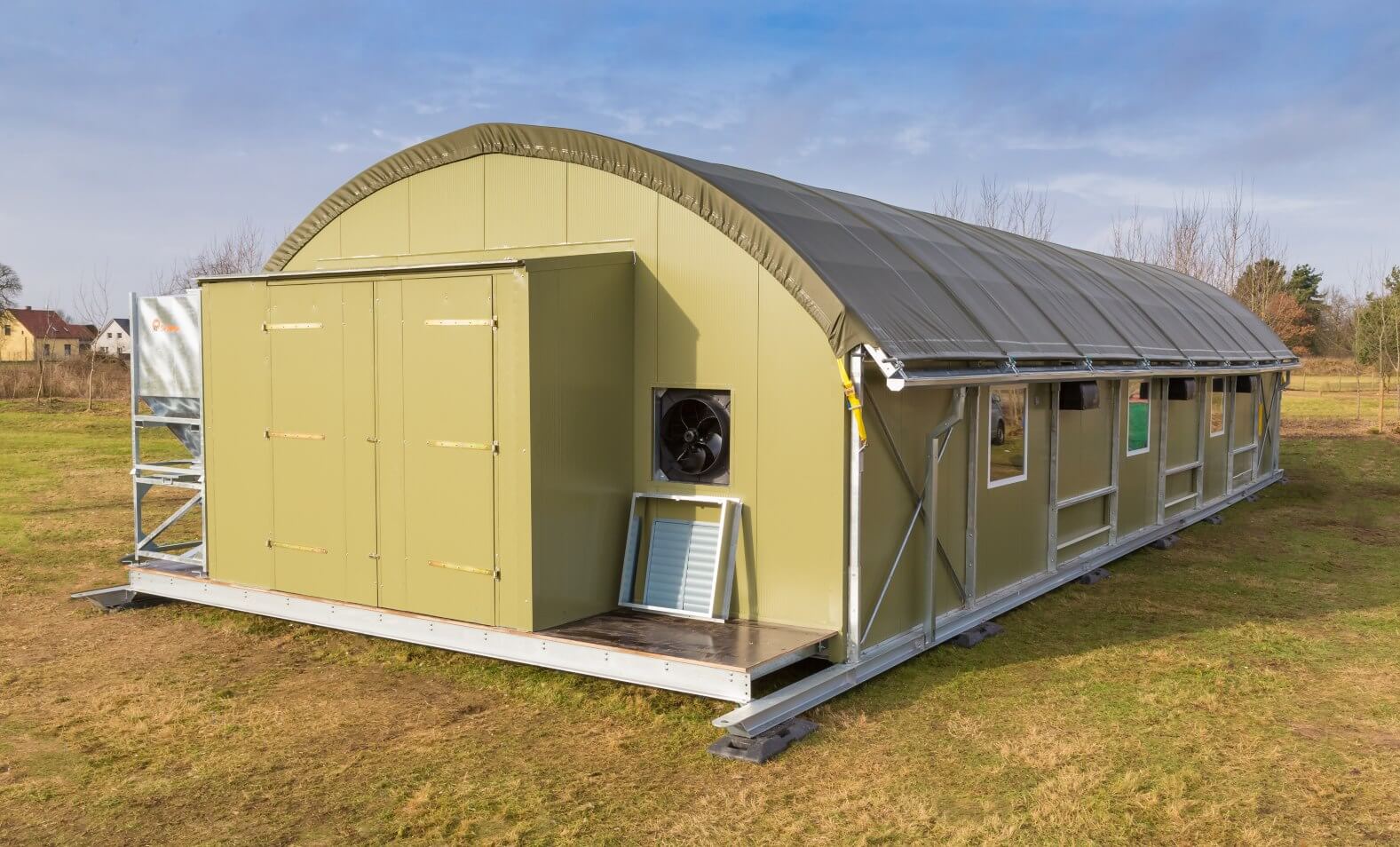 Mobile houses are a perfect solution for entrepreneurs wishing to use the quick permit process in certain countries and start growing free range broilers and layers. A mobile house is a flexible structure in which all parts and elements are designed for movement. The houses sit on skates and are moved once or twice a year, depending on local country regulations. Mobile free range poultry houses are suitable for large integration projects as well as small scale organic farming or a single house with a back to nature approach. They are relatively inexpensive, very durable, and can be operational fast.
Our solutions are aimed for: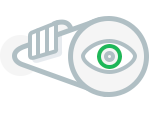 Visioners
Do you have a vision of your own livestock business? We can help you turn it into a reality.
Existing farm owners
Looking to expand and upgrade your operations? We've done it many times.
Failing Project owners
Is your project stuck in construction or producing inadequate results? We will get it back on track.
Land owners
Looking to build a profitable business on your land? Let us explore the options with you.
Entrepreneurs
Eager to explore opportunities in the livestock business? We are happy to advise you.
Guiding you through the process