DA HALL
Australia / Mobile Houses
All weather conditions
Free-Range Mobile Houses
Up to 50 years of structure Durability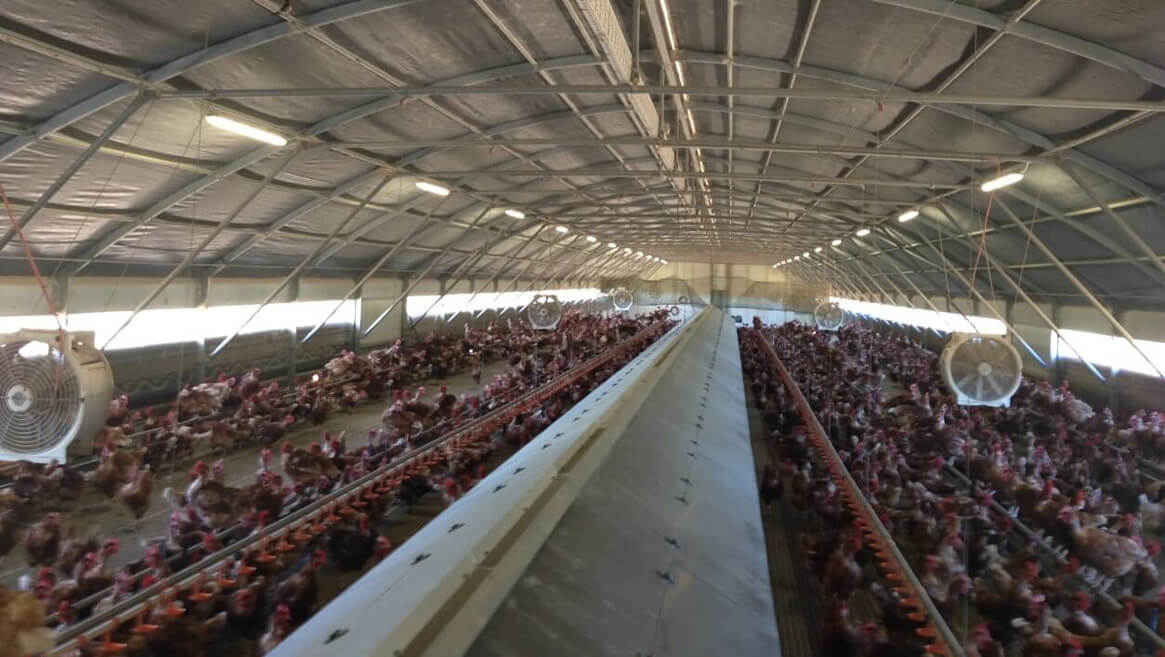 About The DA Hall Project
Mobile free range poultry houses are a perfect solution for entrepreneurs worldwide, suitable for a project sizes ranging from a single house to large vertical integrations. Due to the quick permit process in some countries, they may be operational within 3 months from purchase.
Mobile houses are a perfect solution for entrepreneurs wishing to use the quick permit process in certain countries and start growing free range broilers and layers. Agrotop has assembled houses in Germany, Scotland, Australia, New Zealand and China and has gained experience in the relevant regulations for these countries.
Agrotop's mobile houses are highly durable, heavy duty constructions that can withstand all types of weather – including extreme heat, heavy snow and harsh winds – while still 100% recyclable and cleverly designed for an assembly time of just 3 weeks. Although regulations usually specify 3-5 years of structure durability, our structures are designed to work 20-50 years.
Agrotop offers equipment selection and/or integration service for the mobile houses, for a quick seamless process. Agrotop can also offer the necessary transfer of know-how, for improved growth results.
Years of Structure Durability
Months Purchase-to-Operation
DA Hall / a Look From The Inside
What our Clients say about us

"I would like to point out Agrotop's professional engineering, precise production and ability to work under very strict time constraints without reducing the quality of their products."
"The high quality job done by Agrotop led to almost maintenance free projects. We did not have to spend extra money on maintenance during these years. Today, buildings that are 12 years old look like they are brand new."
"Together with Agrotop we constructed broiler and layer projects for millions of birds in UK, Spain, Australia, The Emirates, Israel and many other countries."