Using chicken meat and eggs as cheap protein source for fighting hunger
Eggs play key role in fighting hunger and malnutrition in poor countries, according to a recent study published by the Food and Agriculture Organization (FAO) of the United Nations.
According to FAO experts, undernutrition is a critical issue for many of the world's poorer countries and more than a third of children in Africa and South Asia are stunted. The UN estimates that nearly 151 million children under five were still stunted globally in 2017.
Low quality food is seen as one of the major contributors to poor growth both in the womb and during the vulnerable first years of life. Tim Lambert, International Egg Commission chairman and Dr. Saul Morris of the Global Alliance for Improved Nutrition, who co-authored the study, believe that eggs offer a practical and impactful opportunity to tackle problems related to under-nutrition
Eggs are almost pure protein, of very high quality. They also provide virtually the entire Adequate Intake, for young children, of vitamin B12 and choline. The essential fatty acid content of eggs may be especially important in pregnancy. Eggs are highly popular food in many countries and can be produced at affordable prices.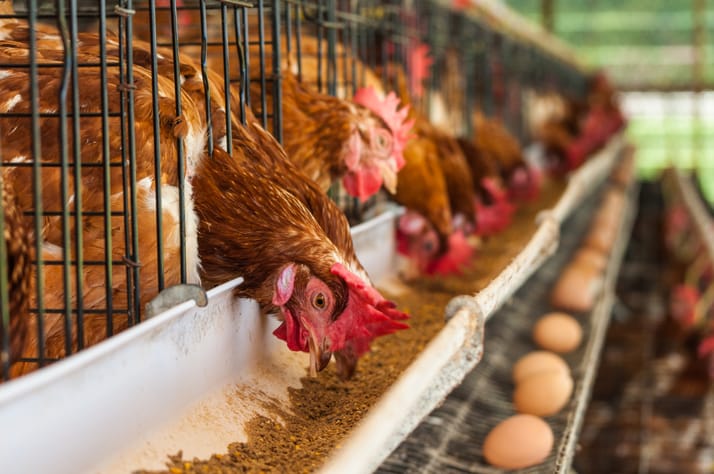 We in Agrotop take pride in the fact that we have been involved in several projects across the globe aimed at providing eggs to fight malnutrition. So for example, Agrotop has won last year a contract from the Republic of Sierra Leone to construct a large-scale chicken farm that will supply the entire needs of the local population for accessible and low-cost protein and will export eggs to nearby countries.
The project includes building one of Western Africa's largest poultry farms at an investment of $80 million. The farm will be comprised of 10,000 acres and will produce 194.5 million eggs a year.
The project is supported by Sierra Leone President Julius Maada Bio, and is part of the government's initiative to encourage the agriculture sector to increase local food growth and lower imports.
It is interesting to note, that chicken meat is also seen as a major source of protein, which has led to a sharp increase in chicken consumption worldwide turning chicken to the most commonly eaten meat across the world.
Birds currently count for 23 billion of the 30 billion land animals living on farms worldwide. Researchers from the University of Leicester stated in a recent paper that broiler meat now outweighs all wild birds put together by three to one. It is the most numerous vertebrate species on land, with 23 billion alive at any one time.
In attempt to provide chicken meat at affordable prices, Agrotop is working together with Ethiopia's Nutropia Poultry & Feed to develop one of the largest chicken Farms in Africa and the Middle East. The new farm will eventually produce 24,000 tons of chicken meat per year.
The vertically integrated broiler and poultry feed farms will provide chicken meat at reasonable prices to the domestic Ethiopian market and to the East African and Middle Eastern markets.
One of the main reasons for malnutrition in Ethiopia is the unavailability of cheap animal protein. Currently, only 12 percent of the country's protein intake comes from animals. "Nutropia is entering the market with the aim of closing this gap," explains Fasika Eyassu, Nutropia's co-founder. "We aim to restore dignity of mankind by ending hunger and malnutrition. We believe that great businesses tackle great problems."
Ethiopia's annual average chicken meat consumption is only half a kilo per year per person as compared to 2.3 kgs per year per person in the rest of Sub-Saharan Africa and 41 kgs per year per person in Peru. With a population of more than 100 million people, Nutropia is well positioned to meet the growing need for cheap and easily obtained protein.